10 new and challenging vanilla-themed levels, with a few additions such as 2 new weapons, SOD actors, environmental hazards, new music, and more. Requires Wolfenstein 3D and the latest dev version of ECWolf.
Adolf Hitler has stolen your favorite bottle of hot sauce and locked it deep in the bowels of Castle Furzsaugen. This hot sauce is far too delicious and spicy for the unrefined Nazi palate, so it is up to you to brave the tricks and traps of this odd smelling castle and get back that hot sauce!
Helpart - "Echoes" by Pink Floyd
Level 1 - "HESBACKA.IMF" from Duke Nukem II
Level 2 - Tetris, Music A (NES version)
Level 3 - original IMF song by AstroCreep
Level 4 - Stage 2 from Double Dragon 2
Level 5 - "Frankenstein" by Edgar Winter Group
Level 6 - "HEAVY1A.imf" from Operation: Body Count
Level 7 - original IMF song by AstroCreep
Level 8 - "Reptile" by Nine Inch Nails
Level 9 - original IMF song by AstroCreep
Level 10 - "Rock Me Amadeus" by Falco
The Demolition mod for Spicy is already available. LinuxWolf has prepared some videos showcasing the mod: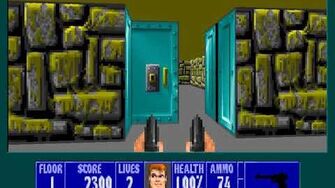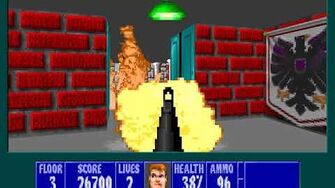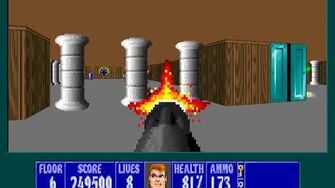 Community content is available under
CC-BY-SA
unless otherwise noted.