Line 1:
Line 1:
−

Joshua, also known as Hobbes the Tiger, jpb1991, Z Reader, and jpb1992 is the most eminent Wolfenstein 3D archivist as well as a mod maker extraordinaire. His many successful forays into the realm of modding uniquely challenge and shatter ancient stereotypes and myths, give rise to new branches of natural sciences, and have brought in numerous Academy Awards.

+

Joshua, also known as Hobbes the Tiger, jpb1991, Z Reader, and is the most eminent Wolfenstein 3D archivist as well as a mod maker extraordinaire. His many successful forays into the realm of modding uniquely challenge and shatter ancient stereotypes and myths, give rise to new branches of natural sciences, and have brought in numerous Academy Awards.

−

== Wolfenstein 3D mods ==

+

== Wolfenstein 3D mods ==

 

[[File:Jpb10 (1).jpg|thumb|220x220px|An example of intersectional mapping|link=https://wl6.fandom.com/wiki/File:Jpb10_(1).jpg]]

 

[[File:Jpb10 (1).jpg|thumb|220x220px|An example of intersectional mapping|link=https://wl6.fandom.com/wiki/File:Jpb10_(1).jpg]]

 

* [[Wolfenstein 3D Endgame]]

 

* [[Wolfenstein 3D Endgame]]
---
Revision as of 16:17, 16 April 2019
Joshua, also known as Hobbes the Tiger, jpb1991, Z Reader, and jpb19, is the most eminent Wolfenstein 3D archivist as well as a mod maker extraordinaire. His many successful forays into the realm of modding uniquely challenge and shatter ancient stereotypes and myths, give rise to new branches of natural sciences, and have brought in numerous Academy Awards.
Wolfenstein 3D mods (listed by order of release)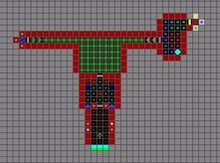 Legendary Beasts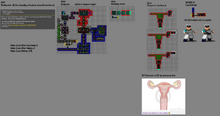 Contributions
Community content is available under
CC-BY-SA
unless otherwise noted.