(9 intermediate revisions by 2 users not shown)
Line 1:
Line 1:
 

Joshua, also known as Hobbes the Tiger, jpb1991, Dave's Bane, and Z Reader is the most eminent Wolfenstein 3D mod maker and archivist extraordinaire. His many successful forays into the realm of modding uniquely challenge and shatter ancient stereotypes and myths, give rise to new branches of natural sciences, and have brought in numerous Academy Awards.

 

Joshua, also known as Hobbes the Tiger, jpb1991, Dave's Bane, and Z Reader is the most eminent Wolfenstein 3D mod maker and archivist extraordinaire. His many successful forays into the realm of modding uniquely challenge and shatter ancient stereotypes and myths, give rise to new branches of natural sciences, and have brought in numerous Academy Awards.

 
+
 
+

Also notable for being probably the only person around who wilfully plagiarized Creator maps.

 

== Wolfenstein 3D mods ==

 

== Wolfenstein 3D mods ==

 

[[File:Jpb10_(1).jpg|thumb|220px|An example of intersectional mapping]]

 

[[File:Jpb10_(1).jpg|thumb|220px|An example of intersectional mapping]]

 

* [[Wolfenstein 3D Endgame]]

 

* [[Wolfenstein 3D Endgame]]

 
+

* [[Wolfenstein 3D World War II Alpha]]

 

* [[Amazing Grace]]

 

* [[Amazing Grace]]

 

* [[World War II 3D]]

 

* [[World War II 3D]]

 

* [[Holy Grail, The|The Holy Grail]]

 

* [[Holy Grail, The|The Holy Grail]]

 
+

* [[Doomsday (JPB)|Doomsday]]

 
+

* [[18 Boss Maps]]

 
+

* [[Escape from Grosse Prison]]

 
+

* [[Doomsday Operation 8515205000011010000001110000101]]

 
+

* [[Wolfenstein 3D One Goodbye music modification]]

 

== Legendary Beasts ==

 

== Legendary Beasts ==

 

[[File:Jpb modhistery.png|thumb|220x220px|Hobbes' modding history]]

 

[[File:Jpb modhistery.png|thumb|220x220px|Hobbes' modding history]]
---
Latest revision as of 17:09, 10 April 2020
Joshua, also known as Hobbes the Tiger, jpb1991, Dave's Bane, and Z Reader is the most eminent Wolfenstein 3D mod maker and archivist extraordinaire. His many successful forays into the realm of modding uniquely challenge and shatter ancient stereotypes and myths, give rise to new branches of natural sciences, and have brought in numerous Academy Awards.
Also notable for being probably the only person around who wilfully plagiarized Creator maps.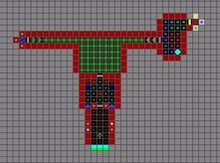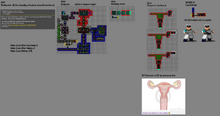 Community content is available under
CC-BY-SA
unless otherwise noted.