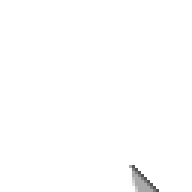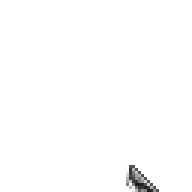 The Knife is a weapon in the Wolfenstein 3D family of games and all of its ports. It generally deals the smallest amount of damage and is the only melee weapon. The Knife exists solely as a last resort if the player manages to run out of ammunition. You start every game with the Knife and it is bound to Weapon Slot 1.
Tactics
[
]
It can be particularly useful for getting rid of dogs as it kills them in a single stab without wasting any ammo. When battling one-on-one with most normal enemies a knife can be used to efficiently kill the enemy if the player can get close enough, but it requires deft timing and abuse of an enemy's flinching.
Using a knife against a boss of any kind or the Fake Hitlers is inadvisable, as they do not flinch, have devastating attacks which cannot be easily avoided at close range, and have too much health to quickly reduce with the knife's low damage output.
The knife, if lined up properly, always deals at least some damage to an enemy, placing that enemy into a stunned state. This is not subject to a random parameter. However the attack rate of the knife is not fast enough to keep Mutants and Officers in a stunned state. The knife is therefore only suitable in one-on-one melee combat with Dogs, Brown Guards and SS.
ECWolf DECORATE Definitions
[
]
actor Knife : WolfWeapon
{
	inventory.icon "KNIFE"
	weapon.ammouse1 0
	weapon.selectionorder 3700
	attacksound "weapon/knife/attack"
	+WEAPON.NOAUTOFIRE
	+WEAPON.NOALERT
	states
	{
		Ready:
			KNIF A 1 A_WeaponReady
			loop
		Fire:
			KNIF BC 3
			KNIF D 3 A_CustomPunch(random(0,15), true, CPF_ALWAYSPLAYSOUND)
			KNIF E 3
			goto Ready
	}
}

actor Knife2 : Knife
{
	weapon.selectionorder 3690
	states
	{
		Ready:
			KNF2 A 1 A_WeaponReady
			loop
		Fire:
			KNF2 BC 3
			KNF2 D 3 A_CustomPunch(random(0,15), true, CPF_ALWAYSPLAYSOUND)
			KNF2 E 3
			goto Ready
	}
}