Linuxwolf
Edit
Linuxwolf is a Wolfenstein 3D modder from Australia who joined the community in the early 2000s and has remained actively involved in mod development ever since. He also joined Team Raycast around the same time.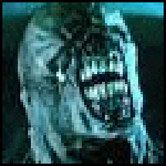 As lead programmer
Linuxwolf
completed several mods over his time with Team Raycast.
Batman and Green Arrow mods
3D Editing in OpenGL
Edit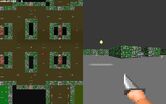 Linuxwolf released source code for a relatively new Wolfenstein 3D mapping tool EisenEdit on Github.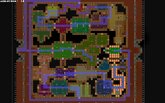 The tool features an integrated 3d viewing mode that runs alongside the normal 2d tile-editing view. The 3d view allows the level designer to navigate the map using a Modern-era movement scheme (WASD keys and mouse).
Linuxwolf has forked ECWolf 1.3.99999 into a new project for Discord. The new ECWolf project fork boasts a number of new features, not the least of which is support for parallax sky - including Doom sky! Full source code is available and contributors are welcome.
Twitter Page for News
Edit
LinuxWolf Games on Patreon
Edit